AUTO RACING

RACE INFO
- F1: San Marino GP
- Cup: California 500
- IRL: VisionAire 500
- CART: Bosch GP
- Busch: Auto Club 300
- NHRA: Pennzoil Nat.

SERIES
Cup · Busch · Truck
Formula 1 · CART · IRL
Drag racing
World of Outlaws
Road racing
Stock cars

NEWS
- Speedway identifies some of crash debris victims



- Little E slips, giving Kenseth win at Fontana



- Montoya, Castro-Neves up front at Nazareth



- Lasoski dominates early at Knoxville Nationals



- 'Rainman' Burton is on California 500 pole



- Epler registers first No.1 qualifying effort



- '99 debut shelved, but Monte R&D goes on





Hakkinen finds Italian driving a little too saucey
ALLSPORT
Controversy erupted when Mika Hakkinen, the 1998 World Champion, surrendered the lead of the San Marino GP when his car lost traction on the curbing in front of the pit straight.
"At first we thought it was a result of driver error or mechanical failure," team manager Ron Dennis said, "but then we made a closer examination of the track footage which revealed some foreign substance shooting out from under Mika's wheels." He has lodged a formal protest with the FIA.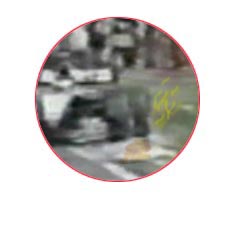 Nearby observers said they witnessed what seemed to be some sort of pasta flying through the air and some reported being splattered with what appeared to be transmission fluid with a "meat sauce" flavor. Stewards had reported a man wearing a Porsche polo shirt in the area moments before the accident.
In unrelated news the annual meeting of the Academy of Italian Cuisine will resume tomorrow in nearby Bologna.

EXPERTS





Full coverage of the NBA, NHL, NFL, baseball, NCAA, and more!